Seeking to improve your leadership skills?
A better world is possible for us all if we can discuss "controversial" topics like race and culture without feeling shame, blame or victimization.
Leadership Legacy Academy is designed to help you overcome fear by developing a structure to gather input, discuss, and address tough topics like race, poverty and policing.

Develop your understanding and approach to cultural competence today!
Each course is designed to help you improve connections by recognizing and responding to the diverse needs of your clients, students, colleagues, leaders and community.

Still wondering which course is right for you?
No matter which course you take this academy is designed to collectively Lead for Systemic Change by showing you how to effectively work as a team to create a culturally safe space to take brave action for intentional inclusion.





Meet Your Coach
Founder/CEO of Leadership Legacy Consulting, LLC and Family Legacy 5 the non-profit organization that sponsors the Leadership Legacy Academy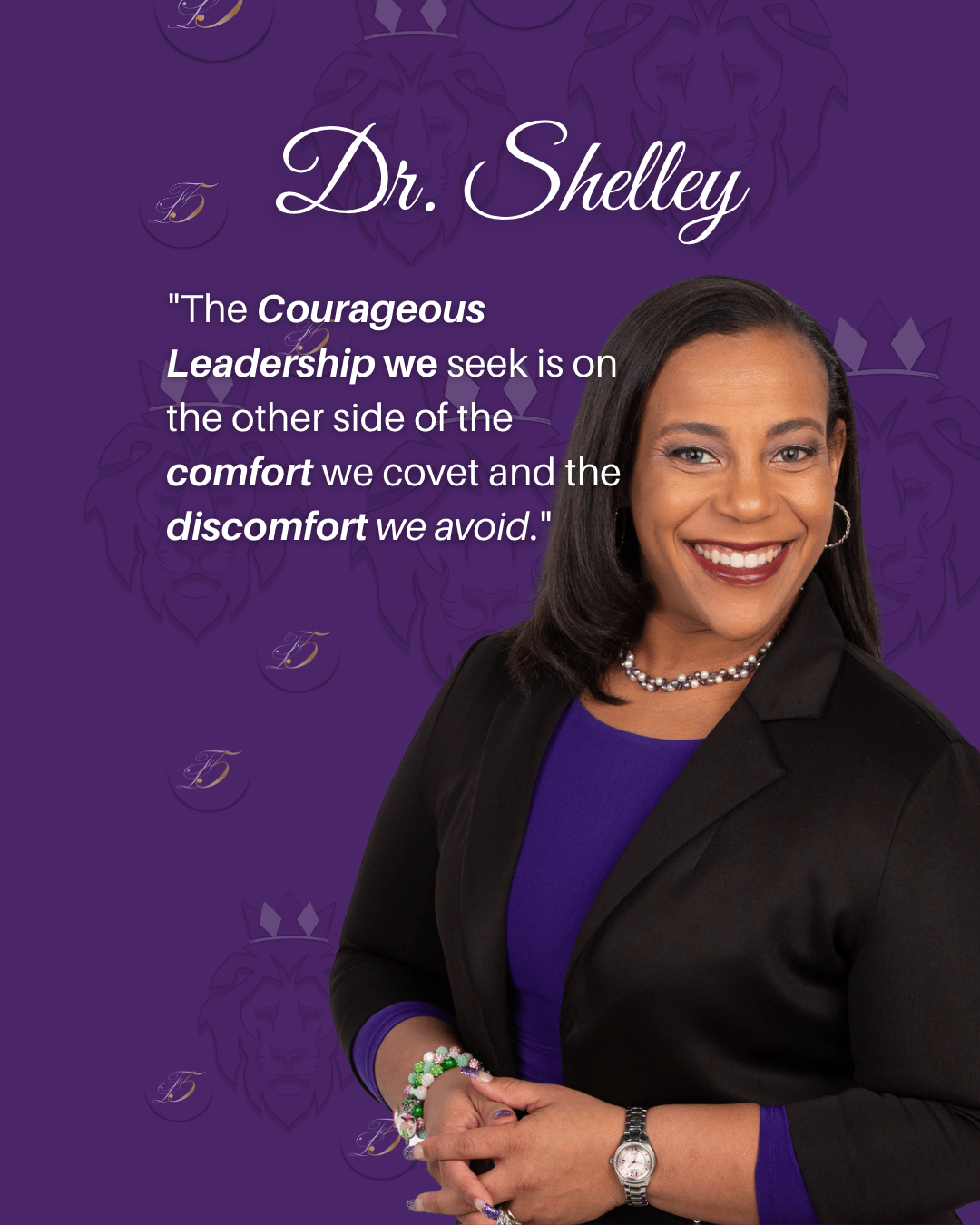 Hello Future Courageous Leaders! I am your coach Dr. Shelley! I am relentlessly devoted to the elimination of the school-to-prison pipeline by creating pathways to career and life success.
I believe that anti-racism must be explicitly taught in every space and place where racism has ever lived. Everyone is on the Cultural Proficiency Continuum and the journey through equity-driven leadership to explicitly Anti-Racist systemic policies and practices are the conscious choices leaders of schools, workplaces, and homes must make.
I specialize in creating, educating, and supporting organizational and political cultures for the foundational principles of equity and antiracism to flourish.
Schools, communities, organizations, corporations, and the legislature must be intentionally equitable for all which requires strategic focus, courageous leadership, and planned implementation over time.

Words of Wisdom from Dr. Shelley
Anti-Racism must be INTENTIONAL & DELIBERATE the TIME IS NOW!



We are all in this together!
START YOUR JOURNEY TO LIBERATION TODAY!
Your Vision, Your Leadership, Your Legacy!